Do you remember your first home computer?
Was it a Commodore 64, Vic 20 or an Amiga? Wouldn't it be fantastic to have a modern day PC in a retro computer shell?
Here at My Retro Computer we aim to do just that. We believe the PC market is boring and stagnated, it needs a new fresh approach – retro is the new modern.
Starting with the famous C-64 we aim to expand the range to include the Vic20, A-500 and possibly the spectrum ranges.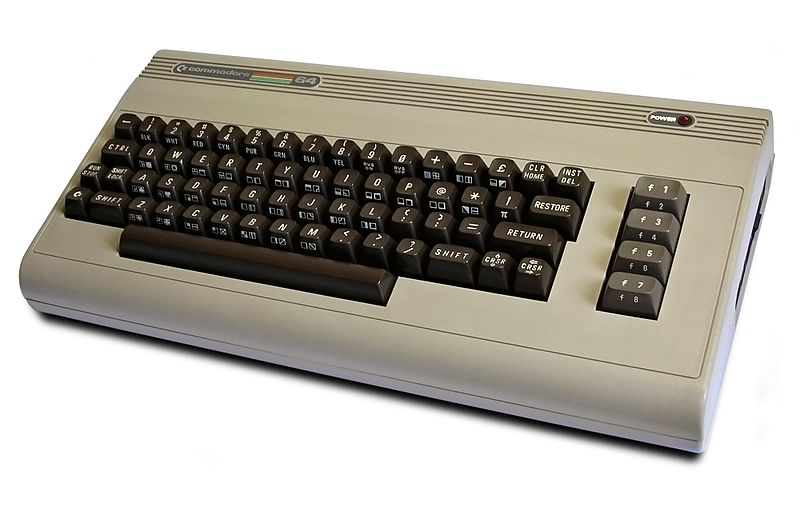 The World's only retro looking PC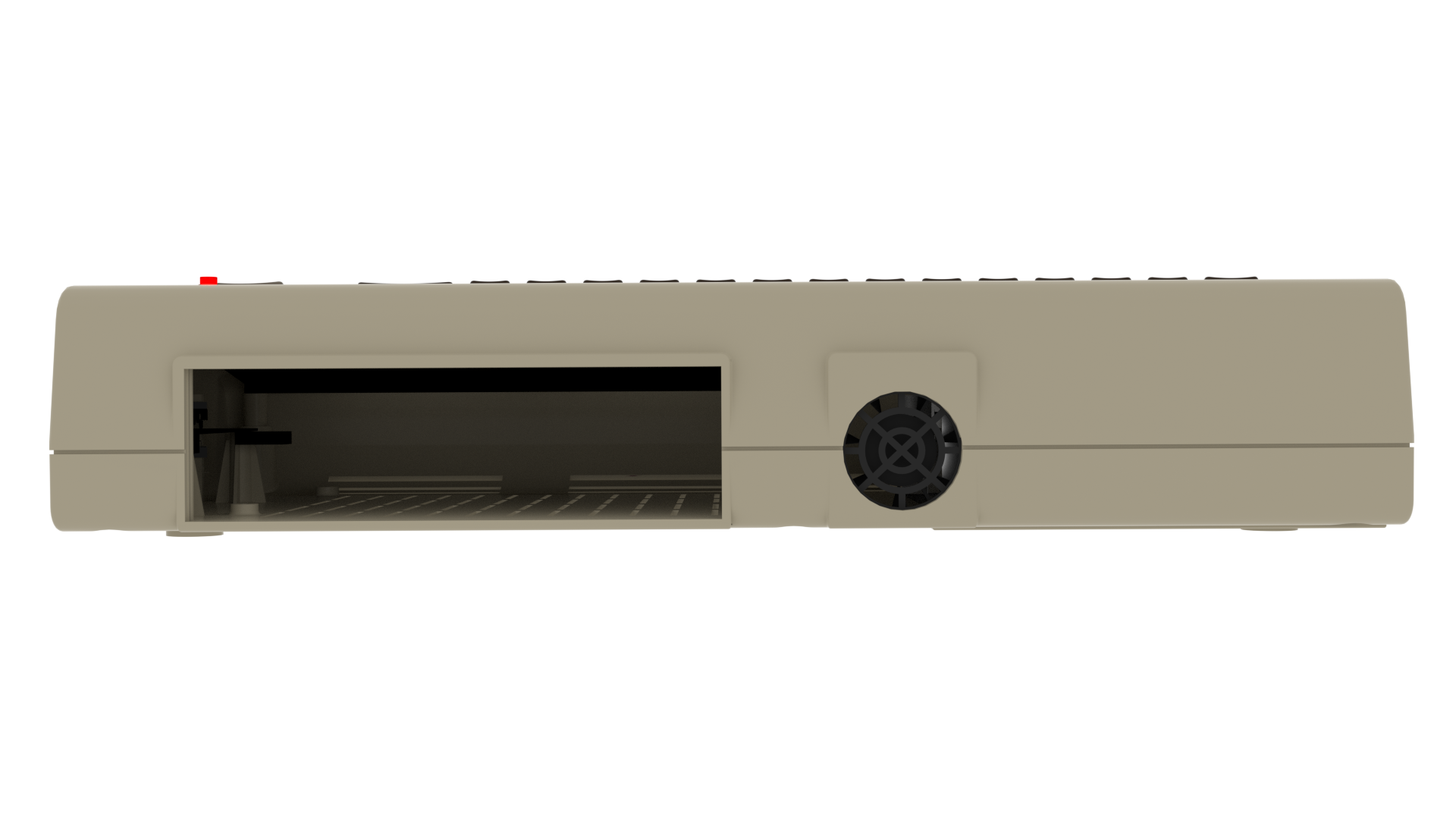 Just add your preferred internal components and step into the world of modern retro computing!
Sean is a great guy and his C64X cases are top notch-quality. I've built a C64X myself and it was straight forward. It's wonderful to see that Sean continues what Commodore USA started!
Detlef Hastik (M-E-G-A.ORG)
The build quality is amazing on this case. Getting the right Mini ITX board and cooling/heatsink is really easy. These guys delivered my case super quick. I highly recommend the case to anyone
Steve Kurlin
Michael S. St. Louis
30. December, 2020.
They went above and beyond for me. I bought a new unit and also wanted to get parts for an old unit I had when the previous company held the inventory over 9 years ago. Well thank goodness Sean took over this project and company because it's actually being done properly. My old unit and the new case I bought are perfect and ready for Ryzen gaming builds. Shipping to the U.S. was super fast, probably like 3-4 days which is insanely fast. I've got several old commodores, originals from the 80s and eventually the c64 maxi will come to the U.S. but to be honest, what you really want is something like this. Premium keyboard with the keys you need to do modern computing. As somebody who has the old stuff, trust me, It's just the right amount of nostalgia. It's premium it's not cheap and you wouldn't want it cheap. I got this case, (now two of them) because I love the form factor and it's particular sweet that the keyboard is fantastic, mechanical. Nobody else is doing this, but it absolutely needed to be done. Thanks to Sean and My Retro Computer, great product with somebody behind it that appreciates it as much as his buyer's do.
This guy is doing an amazing job continuing what CUSA had started. Products are awesome, the shipment is unbelievable fast and the communication with the seller is immediate.
Daniela Nowicki
21. December, 2020.
High quality computer case and unbelievable fast delivery considering I almost ordered it right before Christmas.
Reece Loughmiller
29. November, 2020.
I ordered a My64 after stumbling upon myretrocomputer. I'd origionally been looking for a simple retro styled pc case to build for fun and it blew away my expectations. The design of the case, the box art, and all my interactions with the good folks at the company were amazing, and the product shipped from the UK to Dallas, TX in 2 days. I've had slower shipments from within the state even.
Cliff Roesli
13. November, 2020.
Wonderful product to bring back the nostalgia of the 80s and being able to use with modern hardware and software.
cliente
10. November, 2020.
Wonderful experience: great service and support. The company is very friendly and there's a "human touch" in every notice/update. The product is very well designed and built and the shipping was great (even if they encountered some delivery time due to force majeure but still, they applied a discount due to the issue, great!). Even after the delivery they continue to support me and sent me some stuff for free to achieve my build. I'm absolutely satisfied and happy to met them and I happily suggest to buy their products or to contact them before buy to receive any kind of info and support. They're great, really!
Nathan Wolf
8. November, 2020.
Nicely built case that was delivered super quickly. I am very pleased.
Carl-Magnus Dumell
29. October, 2020.
If you grew up with a Vic-20 or C64 then this is AMAZING. This is the my-little-pony of itx cases for middle aged men with reclining hairlines and a mid life crisis. It looks just like my first computer – the Vic-20 – and you can fit an itx board in it! What's not to like? The only difference between the Vic-20 and C64 models is the color. Next to my original and now yellowish Vic-20 this new one looks almost paper white but I think it is quite close to how the original looked 35+ years ago. The function keys however are orange while the original had brownish ones. Still, it is obvious that this is a Vic-20 replica and the orange makes the case look more interesting and even more retro as it reminds me of 1970s' terminals and calculators with orange buttons. The actual shape of the case is spot on, even the opening for the back plate and the 40mm fan is made to look similar to the openings on the original case. At a first glance the keyboard looks like the original since the keyboard retains a similar outer shape as the original. When you look closer you notice significant differences as they have fitted modern buttons such as ctrl, alt and real cursor buttons on the same row as space. As a European used to an ISO layout with that large inverted L-shaped enter button this ANSI inspired layout is difficult to use but then again the breadbox design is unergonomical anyway and this is not going to be my primary computer. The marketing images show USB and memory card slots on the right side of the device. My device came with just a ventilation grill and a hole for mounting the barrel jack for a PicoPSU power connector and I think that makes more sense. I dislike the power led that acts as a power button and wish they could have retained an original style switch. I still remember how that V shaped button felt agains the tip of my finger and how it felt to flip it on and off. And it would have been nice with metal inserts in the screw holes. All in all, however, this is a wonderful niche product and I am happy someone has gone trough the trouble of bring it to market.
Steve Kurlin
25. October, 2020.
The build quality is amazing on this case. Getting the right Mini ITX board and cooling/heatsink is really easy. These guysz delivered my case super quick. I highly reccomend the case to anyone
Matthew Sparby
20. October, 2020.
The My64 is a fun device and the people are very friendly.